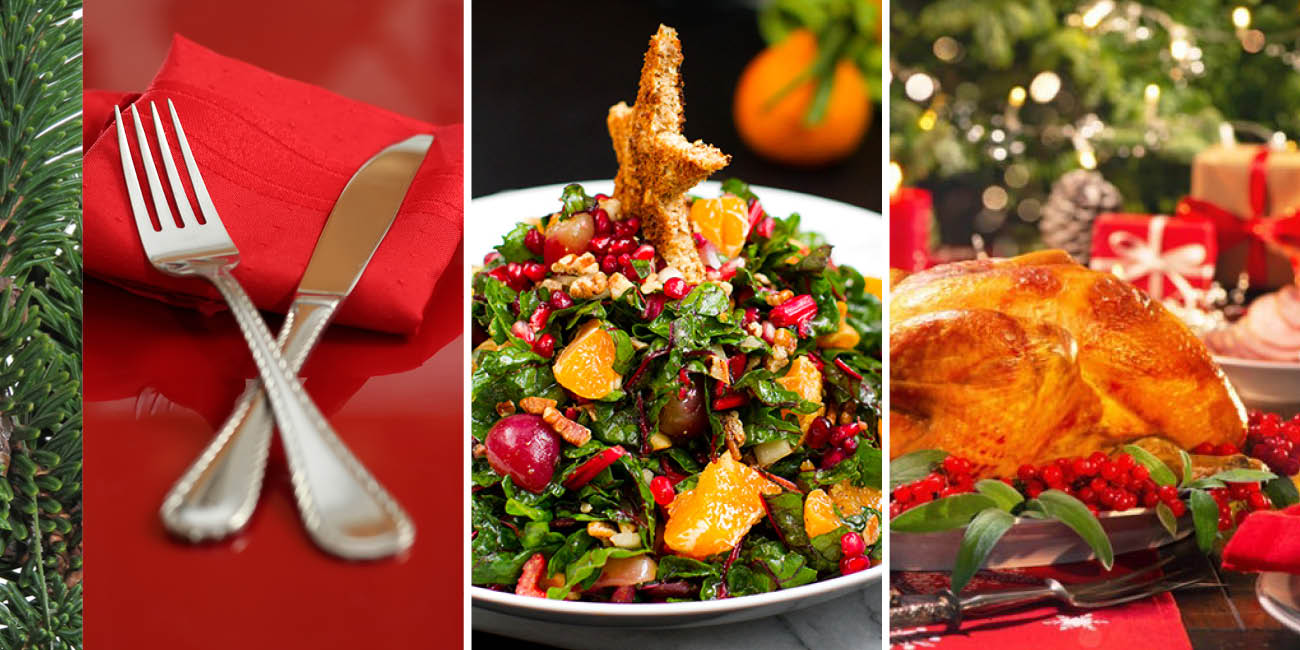 Christmas Day Hours
Our Lakehouse Restaurant in Meredith is open for a holiday meal from 11:30 a.m. – 5 p.m. Reservations are required and can be made by calling 603-279-5221. Book now, we always fill up quickly!
Enjoy a four-course plated meal from a set menu: Amuse Bouche, choice of appetizer, choice of entree and choice of traditional holiday dessert.
Amuse:
Roasted Marinated Vegetables and Toast Points: Balsamic-roasted vegetables and toasted garlic crostini. Served with roasted garlic and goat cheese dip.
Christmas Tree Salad: Arugula, kale, pomegranate seeds, mandarin oranges, blistered grapes, chestnuts, and creamy poppyseed dressing. Served with an herbed goat cheese crouton star.
Butternut Bisque: Common Man Apple Grog-infused bisque, finished with nutmeg and sage creme fraiche.
Lobster Corn Chowder: Maine lobster, corn, sherry and cream, served with warm cornbread.
Shrimp Cocktail: Chilled, brined jumbo shrimp, cucumber pico, cocktail sauce, and charred lemon.
Main Entrees:
Beef Tenderloin: Carved roasted Dijon-crusted beef tenderloin with Gruyere potato gratin and creamed spinach.
Traditional Turkey Dinner: Carved roasted turkey breast, dark meat, herb stuffing, buttermilk whipped potatoes, green beans, and house pan gravy.
Lobster Bake Wellington: Butter-poached lobster tails served in a puff pastry shell with dill butter sauce, baby corn, peanut potatoes, and baby clams.
Eggplant Lasagna: Roasted baby eggplant layered with house pomodoro, herbed ricotta, oven-dried tomatoes, and fresh mozzarella. Served with a vegetable ratatouille polenta cake.
Desserts:
Selection of traditional holiday desserts.
Christmas Dinner is $56.95 for adults and $26.95 for children 12 and under. This does not include gratuity or tax.
All other Common Man family restaurants are closed on Christmas Day so that our staff may be with their families.
If you are still finishing your holiday shopping and need last-minute gift cards, you can e-mail eGift cards to your recipients immediately by ordering online here.
We wish you and your family a very Merry Christmas.