The Common Man restaurant in Concord, N.H., located in New Hampshire's capital city, offers a variety of options to our guests - our comfortable expanded lounge, Doc's Primary Pub, deck areas (in warm weather), our cozy dining room with crackling fireplaces, and private event rooms for functions.

Opened in 2000, the Common Man Concord serves the same American fare with New England flair as our other Common Man locations. Choose from classic comfort cuisine such as Baked Macaroni and Cheese, Meatloaf,or our famous New England Pot Roast. Looking for something lighter? Try our Uncommon Salad and a cup of Lobster Corn Chowder. Whatever your taste buds desire, our chefs will be sure to please!
Enjoy dinner in our dining room, or upstairs in our Bar 'n grill, complete with cozy couches, complimentary cheese and crackers and parlor games.
We also offer event rooms to host meetings, dinners, showers, intimate receptions and more! Visit our Groups & Events page here for room and menu information. We cater off-site events, too! Check out the off-site planner on our Groups & Events page while you're there.
Our menus are below. If you'd like to place a to-go order, please use the online ordering button* below or call in your order to 603-228-3463.
*Online ordering is for pick-up orders only. Our daily specials are not currently offered in the online order system. Please note that gift cards, coupons, Bonus Cards and other offers cannot be used with the online ordering system at this time. Should you wish to order a daily special or use valid gift cards, discounts or coupons, please call in your order at 603-228-3463.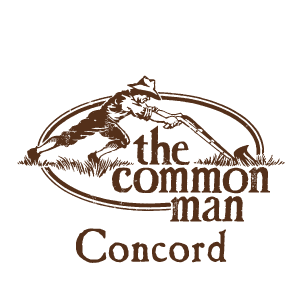 25 Water Street
(if using a GPS please enter 1 Gulf Street for accurate directions)
Concord, NH 03301
(603) 228-DINE (3463)


The Common Man Concord Groups & Special Events
We welcome the opportunity to host your next special event
We have numerous options and an exceptional event staff ready to assist you.
Governor's Chamber accommodates up to 15 guests
Capitol Room accommodates up to 30 guests
House Chamber accommodates up to 56 guests
Visit our Groups & Events page here for an overview of our event menus for both in-house and off-site events.
To inquire about booking an event, please fill out the form below.
This form is not to be used for charitable donation requests. Please click here for charitable inquiries.