Tilt'n Diner in Tilton, NH

Tilt'n Diner in Tilton, N.H. is a traditional 50's style diner conveniently located near the Tanger Outlet Center, and is on the way to popular New Hampshire destinations including Lake Winnipesaukee and New Hampshire International Speedway and Loon Mountain.

Complete with be-boppin' music, hearty breakfasts served all day, including our popular "Cadillac," and classic comfort food favorites like Baked Shepherd's Pie and White Mountain Meatloaf, Tilt'n Diner offers something for everyone. Don't forget our classic frappes, flavored Cokes and home-made pies!
Tilt'n Diner opened in 1992, and has been called a "must stop" on the New Hampshire Presidential Primary campaign trail by The Associated Press. Stop in on your way to Bike Week in Laconia, the next NASCAR race, or just as you're passing by in your day-to-day travels! We're family-friendly and offer a kid's menu, coloring pages and balloons for our littlest guests.
Guests must call ahead and be placed on a list for seating. This is not a reservation system and doesn't guarantee a table. It's a system to help us prevent large crowds from congregating. Thank you for your understanding and compliance with this policy to protect our staff and guests.
Guests are required to wear a mask upon entering, moving about the building, and leaving. Once guests are seated for dinner, masks can be removed.  If you are experiencing symptoms of COVID-19 or aren't feeling well, we ask that you use our online/phone ordering for take-out and contact-less pick up, or stay home until you are well. Per our Governor's orders, we are seating six guests or less per party.
Our menus are below. If you'd like to place a to-go order, please use the online ordering button* below or call in your order to 603-286-2204.
*Online ordering is for pick-up orders only. Please note that gift cards, coupons, Bonus Cards and other offers cannot be used with the online ordering system at this time. Should you wish to use gift cards, discounts or coupons, please call in your order at 603-286-2204.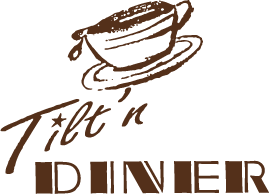 61 Laconia Road
Tilton, NH  03276
(603) 286-2204