Donate to NH Relief for Ukraine

NEW HAMPSHIRE'S COMMON MAN FAMILY LEADS STATEWIDE RELIEF FOR UKRAINE PARTNERSHIP,
COMMITS TO MATCH UP TO $1 MILLION IN DONATIONS
FUNDS DONATED WILL SUPPORT CRITICAL PROJECTS IN POLAND AND UKRAINE TO ASSIST REFUGEES WHO HAVE FLED AND RESIDENTS STILL LIVING IN THEIR WAR-TORN COUNTRY
Or to donate by check, please make out to Granite United Way with Common Man Ukraine Relief Fund in the memo line and mail to:
Granite United Way, 22 Concord St., Manchester, NH 03101
ASHLAND, NH – The Common Man family of restaurants and their owner Alex Ray, along with former Gov. John Lynch, WMUR-TV, iHeart Media, Granite United Way and Rotary International, have joined forces in a statewide partnership to raise money to bring much-needed humanitarian aid and resources to the people of Ukraine. The Common Man family will match every donation made, dollar-for-dollar, up to $1 million.
Donations will fund a children's day care and trauma counseling center in Konstancin, Poland; weekly food transport missions into Ukraine, coordinated by a Polish Rotary Club in Warsaw which is distributing food made possible by gifts from all over the world; the purchase of a Bloodmobile to serve areas of Ukraine where hospitals have been destroyed and ambulances serve as field hospitals; renovating and expanding an orphanage/safe housing for children in Ukraine; and providing a District-wide discretionary fund to be managed by Rotary International's District #2231 in Poland so that they can quickly fund smaller emergency needs such as purchasing teaching materials for refugee center schools and items for refugees like luggage, medical supplies, privacy screens, and other personal needs.
Ray and a team of volunteers from New Hampshire worked with Rotary International's Poland District to pinpoint these critical projects during a week-long fact-finding mission to Poland and the Ukraine in May. Ray, a member of the Plymouth, NH Rotary Club, and his team, spent a week meeting and traveling with Rotarians from Rotary Clubs in Warsaw and Zamosc, Poland, and from the Ukraine. The group visited a convention center that was converted into a shelter, a Soviet-era military barracks converted into a refugee center, a proposed children's day care and trauma counseling center, and a warehouse coordinating emergency food deliveries into eastern Ukraine. The team also crossed the border into Lviv, Ukraine to deliver food supplies to an orphanage and visited other refugee centers there. Ray was able to provide small but immediate assistance on-site for the food program and for the children's trauma center thanks to early donations made to the relief fund.
"There is so much underlying trauma," said Ray. "Everyone wants to go home. Their lives were upended suddenly, families were separated, and they don't know what's next for them. There will be a lot of ongoing needs and that's why we need everyone's help in this fund-raising effort."
During their trip, Ray and his team developed relationships with Rotary's District Governor in Poland and met with representatives of several Polish Rotary Clubs to establish immediate needs. The Common Man Ukraine Relief Fund will transfer donations directly to Polish Rotary Clubs and District #2231 for secure and reliable control that ensures that funds go to their intended purposes.
Donations to the NH For Ukraine Relief Fund can be made online at www.graniteuw.org or by texting NH4UKRAINE to 41444. Checks made out to Granite United Way with Common Man Ukraine Relief Fund in the memo line can be mailed to: Granite United Way, 22 Concord St., Manchester, NH 03101.
One hundred percent of donations will be directed to relief efforts in Poland and countries supporting Ukrainian refugees and matched, dollar-for-dollar, totaling $2 million. The Common Man has partnered with Granite United Way as fiscal agent for the fund, providing a convenient way for supporters to make tax-deductible donations online via credit card or by mailing a check.
"Alex's trip has inspired many across our community to support this important effort," said Patrick Tufts, President and CEO of Granite United Way. "We have been humbled by the outpouring of local support for neighbors across the globe, and are proud to partner with the Common Man Family to address these critical needs."
Granite United Way is an experienced and trusted organization dedicated to leveraging the resources of investors and volunteers to create lasting change by addressing the underlying causes of our community's most pressing needs. United Way's purpose is to convene public, private, and governmental leaders and resources to tackle the largest, most pressing issues facing our community. Granite United Way fights for the education, health and financial stability of everyone in every community. Each year, 1 in 3 residents of New Hampshire and Windsor County, Vermont engage with Granite United Way as a donor, volunteer or beneficiary of a United Way-funded program. Granite United Way, the merger of 6 local United Ways, mobilizes the power of 22,000 donors and volunteers to provide more than $14 million in support to over 350,000 individuals and provides funding to more than 750 nonprofit programs. Granite United Way is rated a Platinum level participant by GuideStar and holds a Three Star Charity rating by Charity Navigator. Granite United Way serves the Central Region, Greater Seacoast Region, Merrimack County, North Country, Northern Region, Southern Region (Manchester / Derry / Salem) and Upper Valley Regions of New Hampshire as well as Windsor County, Vermont. For more information, visit www.graniteuw.org.
Founded in 1971, The Common Man family in New Hampshire is made up of 15 restaurants, two Inns, The Lodge, a Spa, Company Store, The Flying Monkey Movie House and Performance Center and The Barn on the Pemi wedding and event center. Locations include Common Man-named restaurants in Lincoln, Ashland, Concord, Claremont, Merrimack and Windham; Common Man Inn & Spa, Foster's Boiler Room, Italian Farmhouse, The Barn on the Pemi, Tiny Cabins, The Lodge and The Flying Monkey in Plymouth; Common Man Inn & Restaurant in Claremont; Lakehouse Grille, Camp, Lago and Town Docks in Meredith; Route 104 Diner in New Hampton; Tilt'n Diner in Tilton; Airport Diner in Manchester; and the Co. Store in Ashland. Sister businesses include The Common Man Roadside in Hooksett, Manchester and Plymouth and New Berry's on the Common in Plymouth. For more information about The Common Man, visit theCman.com, and become a fan on Facebook, Twitter and Instagram at @thecommonmannh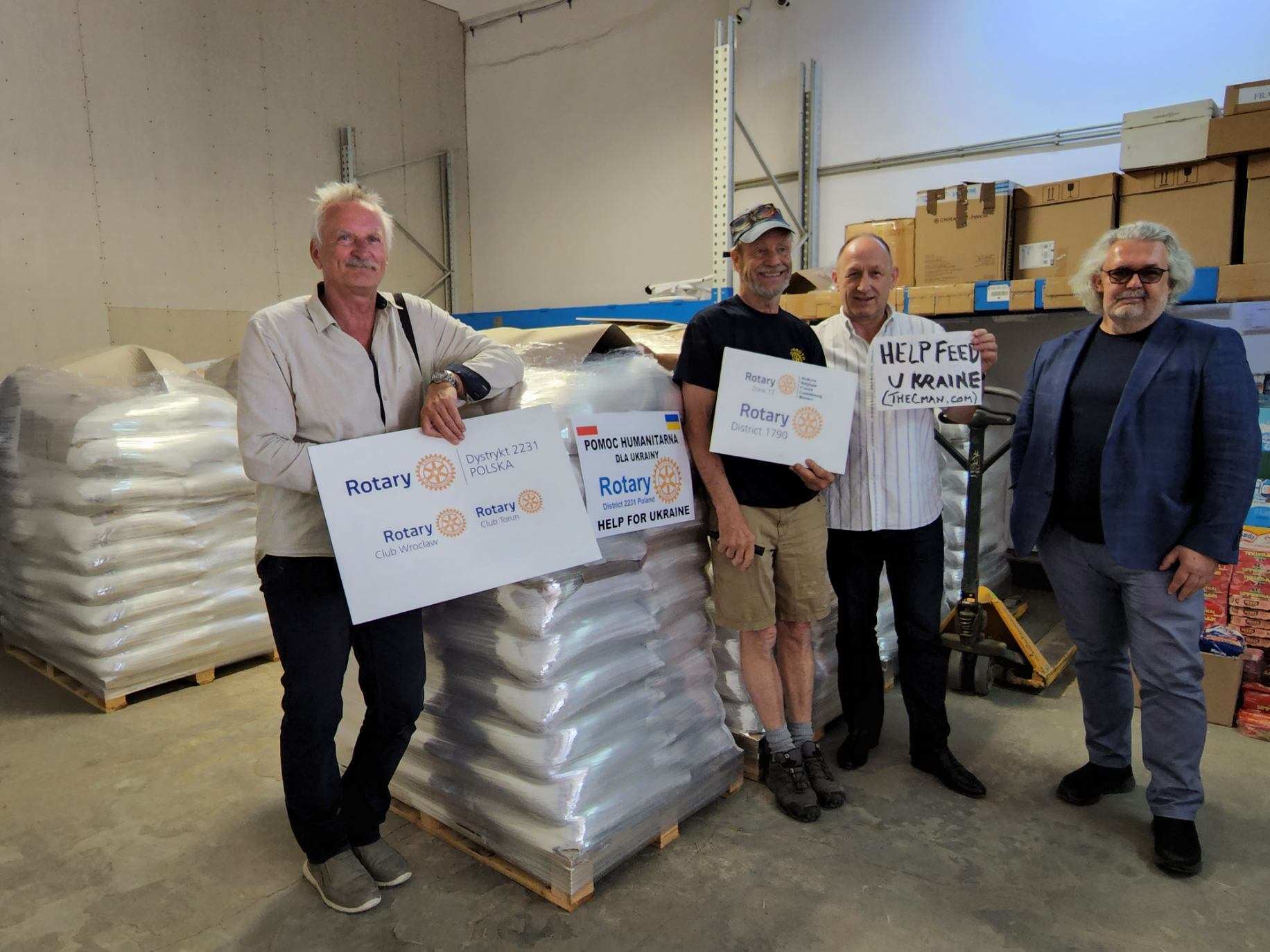 Alex Ray and fellow Rotary members in Poland with food that is being paid for by donations from all over the world.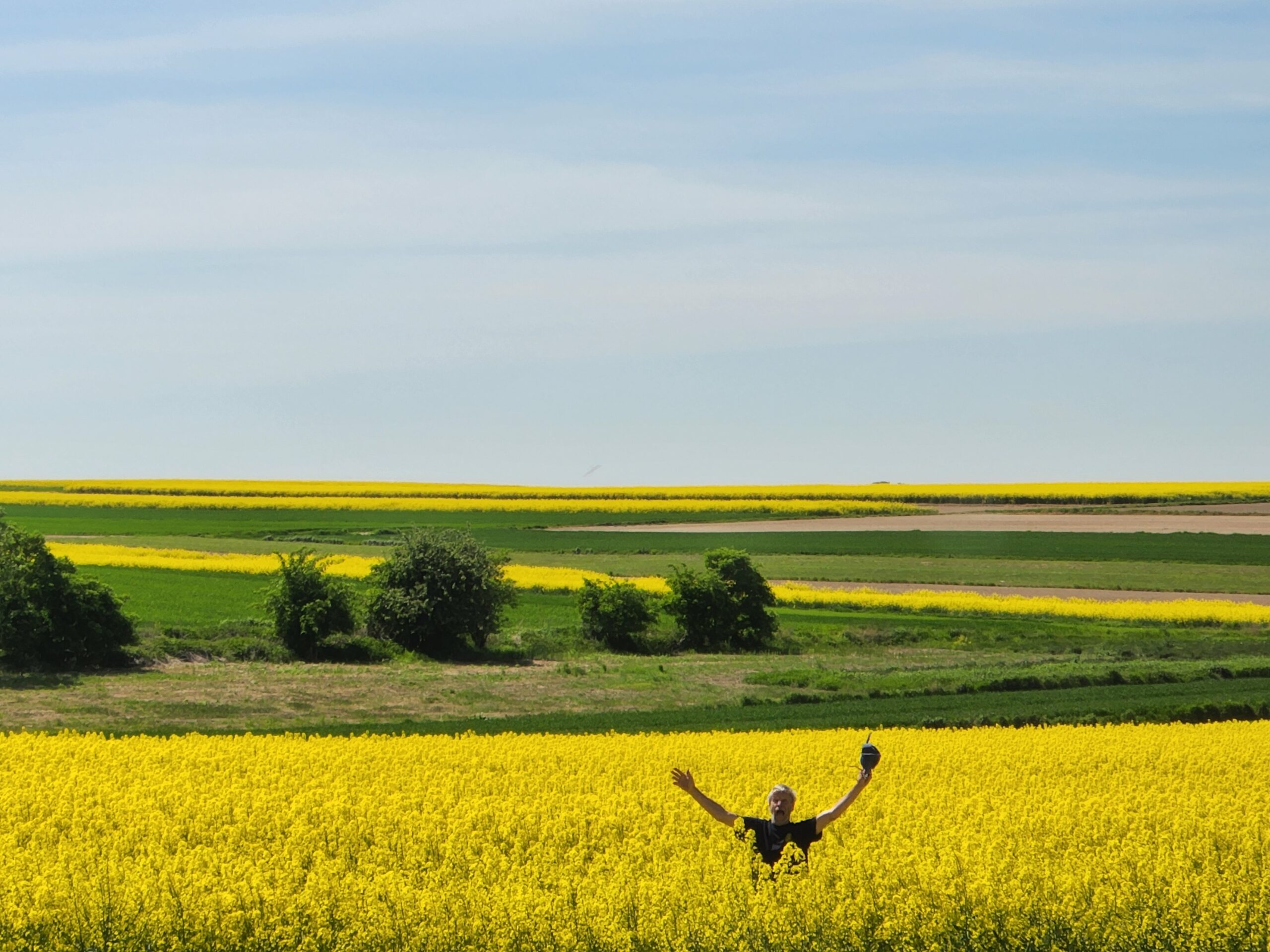 Our Common Man motto is "Outstanding in our Field" and this was a perfect spot in Poland to emulate that in a photo!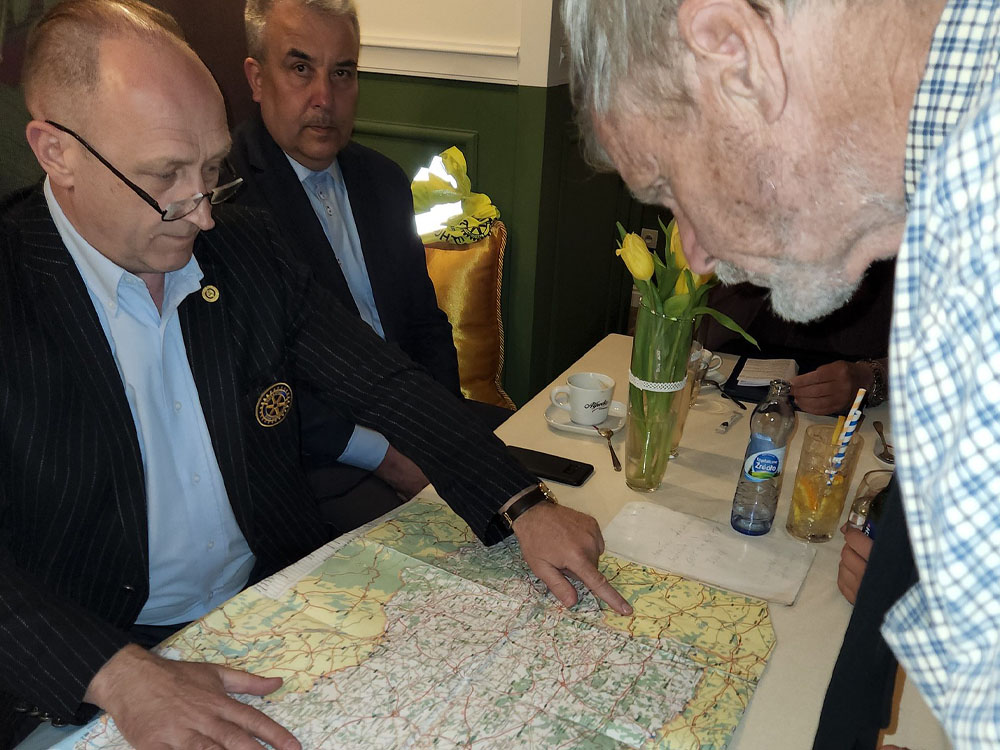 Alex and rotarians planning their trip into Ukraine.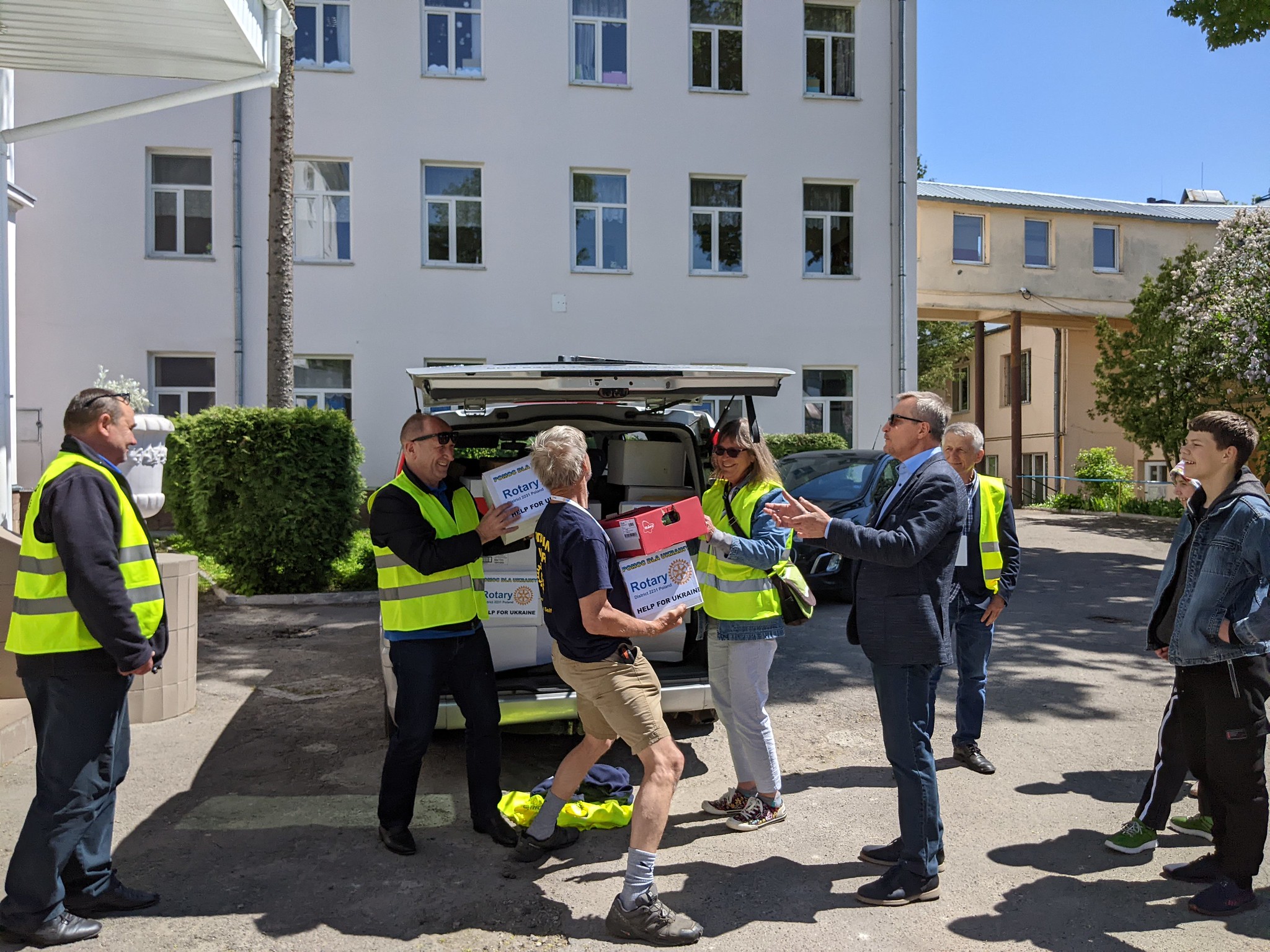 Unloading supplies in Poland for Ukrainian relief.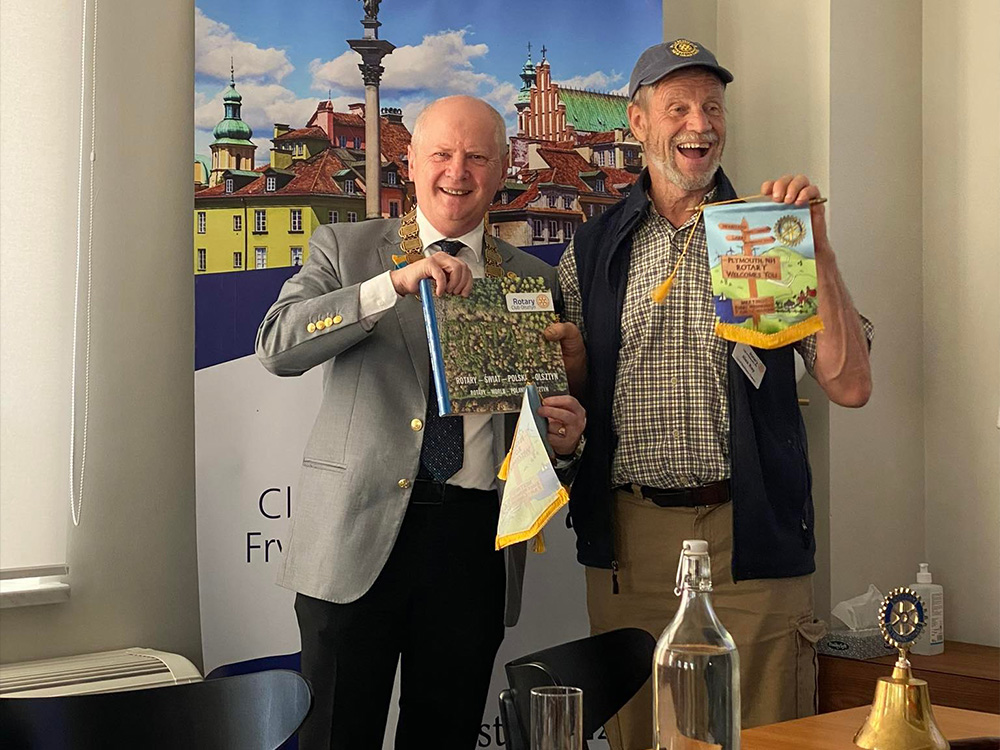 Alex Ray meets the District Governor of the Warsaw, Poland rotary.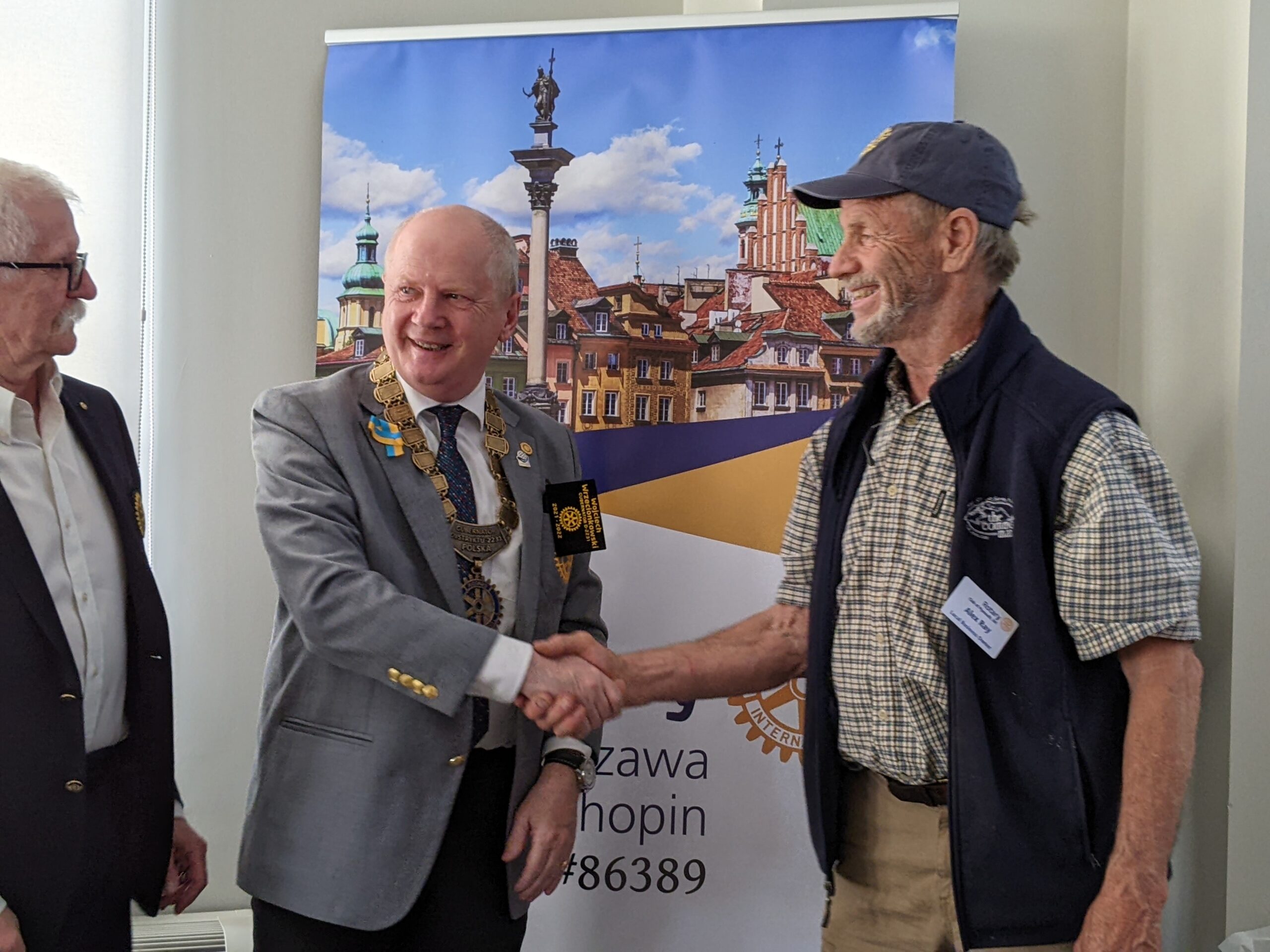 Alex Ray meets the District Governor of the Warsaw, Poland rotary.