Route 104 Diner in New Hampton, NH

Try our home cookin' in a 50's style roadside diner setting.
Delicious breakfast served all day and comfort foods galore!  Try our famous Tuna Melt, BBQ Pulled Pork Sandwich, or our Diner Classics like Homemade Mac 'N Cheese or Shepherd's Pie.  Just like Mom used to make! Satisfy your sweet tooth with one of our home spun frappes or malts, an old-fashioned vanilla Coke or a slice of homemade pie.
Stop in and check us out!
Our menus are below. If you'd like to place a to-go order, please use the online ordering button* below or call in your order to 603-744-0120.
Guests must call ahead and be placed on a list for seating. This is not a reservation system and doesn't guarantee a table. It's a system to help us prevent large crowds from congregating. Thank you for your understanding and compliance with this policy to protect our staff and guests.
*Online ordering is for pick-up orders only. Please note that coupons, bonus cards, gift cards and other offers aren't redeemable in our online order system. If you'd like to use any of the items listed, please call in your order to 603-744-0120.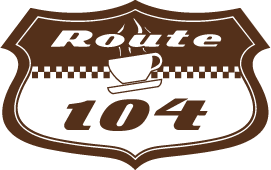 752 NH Route 104
New Hampton, NH 03256
(603) 744-0120