Have questions for us or want to submit a comment? You can do so in the following ways:
If you would like to contact us about your experience at one of our Common Man family locations, send a question, request a recipe, or just say hello – please email info@thecman.com.
If you are hosting a charitable event and would like to request a donation, please click on the Charitable Request Form on our Do Good Page, and submit your request online.

To reach one of our individual Common Man family locations with questions about hours, menus or other items, please contact the location directly at the number listed below.  You may also click on the location's name to view its individual web page, menu and directions. We are sorry, but we do not take reservations except for some select holidays.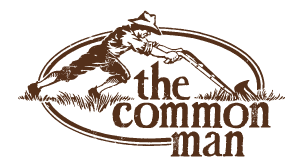 The Common Man Family
P.O. Box 581
Ashland, N.H. 03217
Office: (603) 968-9330
Monday – Friday 8 a.m. – 4 p.m.
N.H. Toll-free: 800-649-7031
Fax: (603) 968-2123
For business inquiries, you can contact our main office by writing to The Common Man Family, P.O. Box 581, Ashland, N.H. 03217 or by calling (603) 968-9330 during office hours, Monday – Friday 8 a.m. – 5 p.m. Our toll-free number for guests who live in New Hampshire is 800-649-7031 and our fax line is (603) 968-2123.