The Common Man restaurant in Ashland, N.H. is our flagship location!

Opened in 1971 by owner Alex Ray, the Common Man Ashland serves great American fare with flair! Meatloaf like mom makes, home-made baked macaroni and cheese, New England pot roast, and Nantucket Pie are just some of the delicious items on our menu.
Enjoy dinner in our dining room, or upstairs in our Bar 'n grill, complete with cozy couches, a wood stove and parlor games. Settle in and make yourself at home! After dinner, take a stroll across the street to our Common Man Company Store to check out our penny candy counter, home made fudge, specialty foods and Common Man gear.
Our menus are below. If you'd like to place a to-go order, please use the online ordering button* below or call in your order to 603-968-7030.
*Online ordering is for pick-up orders only. Our daily specials are not currently offered in the online order system. Please note that gift cards, coupons, Bonus Cards and other offers cannot be used with the online ordering system at this time. Should you wish to order a daily special or use valid gift cards, bonus cards, discounts or coupons, please call in your order to 603-968-7030.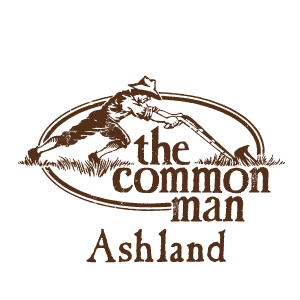 60 Main Street
Ashland, NH  03217
(603) 968-7030
Lunch Gluten Friendly Menu
Dinner & Weekend Lunch Menu
Dinner Gluten Friendly Menu
Wine, Spirits, & Beer Menu
Online Order Menu (Pick Up Only)


The Common Man Ashland Groups & Special Events
We welcome the opportunity to host your next special event.
The Common Man in Ashland is also available to host your business luncheons, family get together or other special event.
Our private room called "The Nest" accommodates up to 40 guests.

View our event menu here and fill out the contact form below to start planning your event.