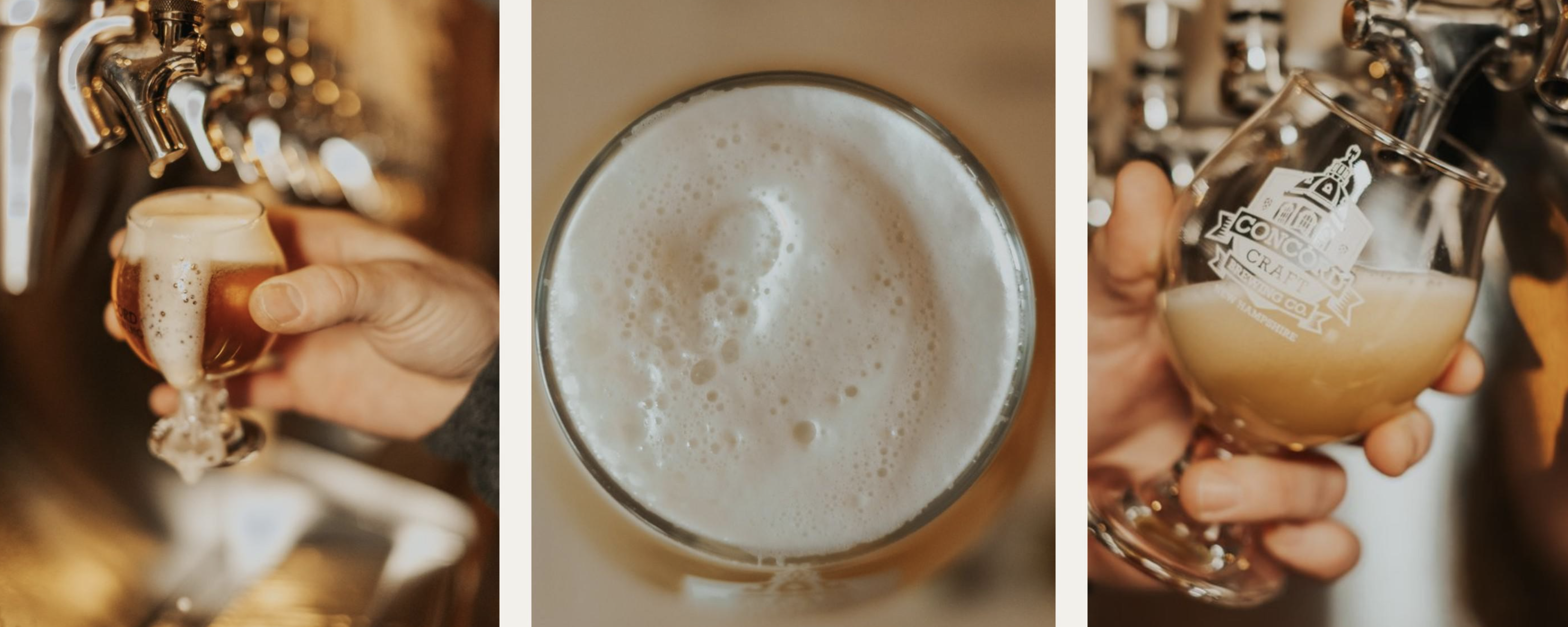 Beer Dinner at Common Man Concord Featuring Concord Craft Brewing
We're partnering with our friends at Concord Craft Brewing to bring our guests a delicious four-course dinner with complementing beer pairings.
The evening's menu includes:
FIRST BITE
Chilled blackened shrimp salad, pretzel toast, raspberry gastrique.
Paired with: Pandora's Kettle #9, Peach, Raspberry Kettle Sour 4.5%ABV
ROUND 1
Crispy Brie, arugula, red onion, fennel, spiced almonds and honey orange dressing and ciabatta ring.
Paired with: Safe Space, New England IPA 6.0%ABV
ROUND 2
Slow-simmered pork bolognese, pappardelle, crispy smoked pork belly.
Paired with: Oktoberfest, Marzen 5.7%ABV
ROUND 3
Beer-braisede short ribs, smoked Gouda potato lasagna, tempura scallions.
Paired with: Squirrel Fights, Nut Brown Ale 5.7%ABV
FINAL ROUND
Cider donut bread pudding, salted caramel sauce, apple chips, spiced whipped cream.
Paired with: Apple Crisp Porter, Porter 5.8%ABV
Call NOW to reserve your tickets, as our specialty dinners always sell out! Tickets are $55 per person plus tax and gratuity. Call Common Man Concord at 603-228-3463.