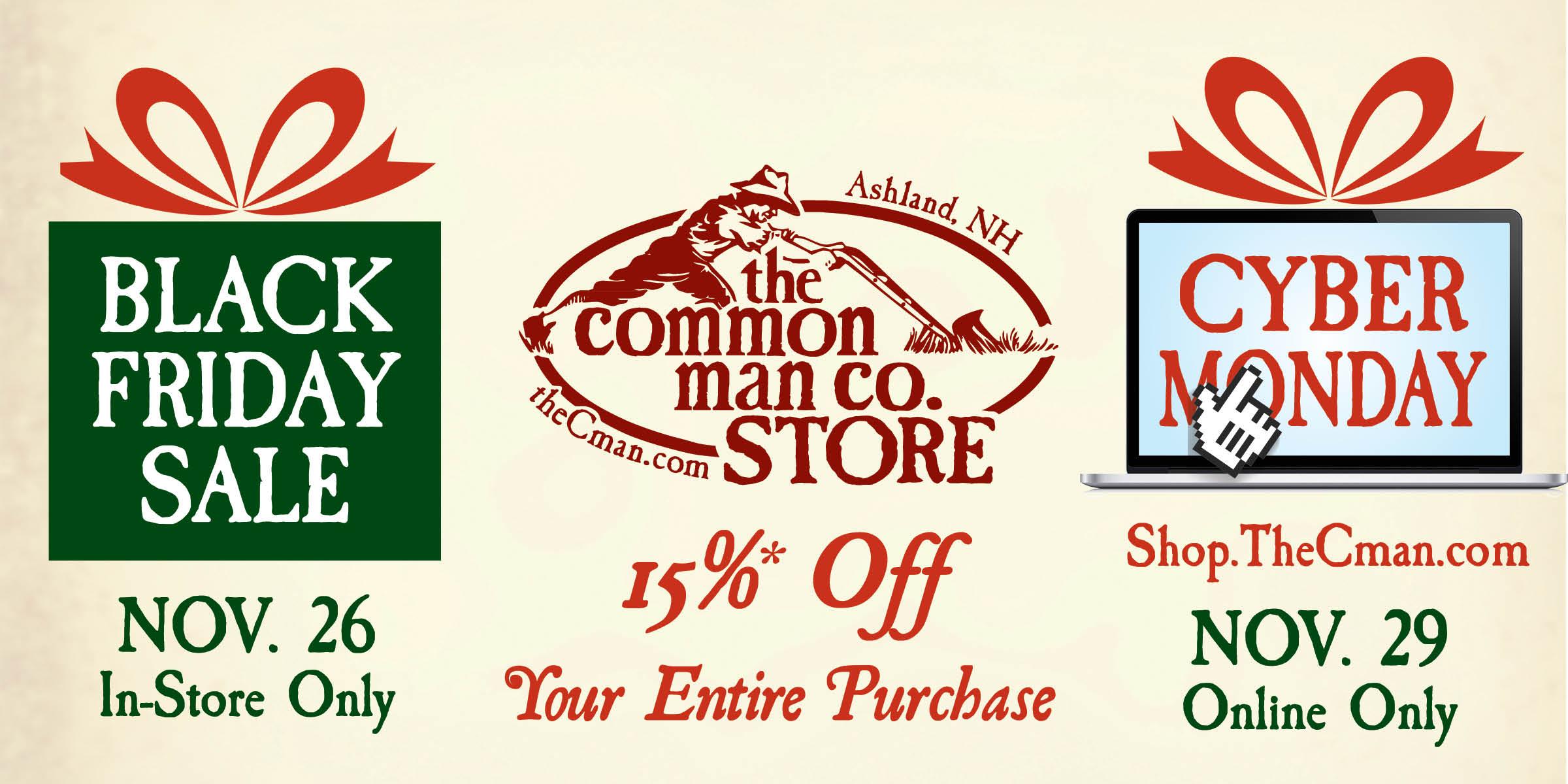 Cyber Monday Sale In Our Online Co. Store – 15% Off!
Enjoy shopping from the comfort of home on Cyber Monday, Nov. 29 and fill your online cart with NH-made goods, Common Man gear, mugs and drinkware, and more unique gifts for everyone on your list!
Use code CM21 at check out to receive 15% off your entire order*. Shop online at shop.thecman.com.
*Discount does not apply to gift cards or holiday coupon books.