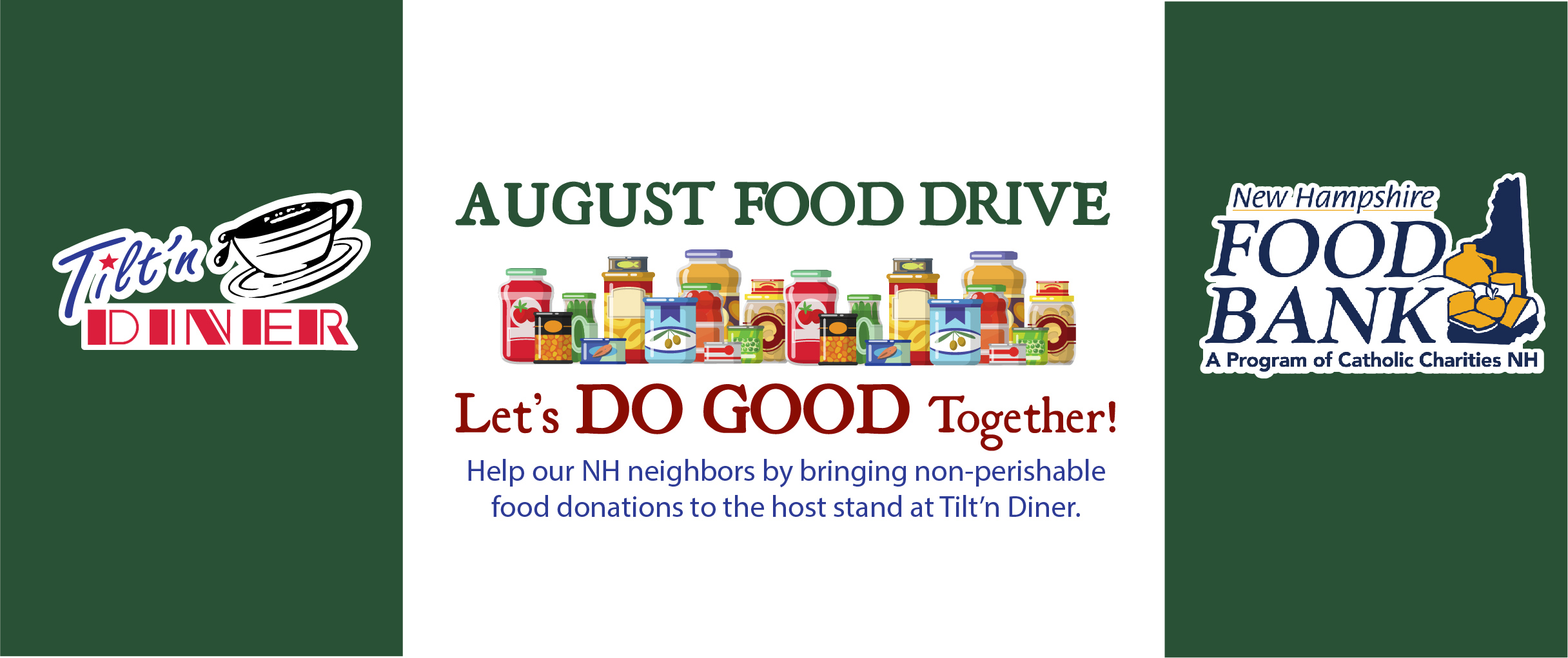 Food Drive at Tilt'n Diner in Partnership with NH Food Bank
We'd love it if you'd add a few items to your grocery shopping list over the next few weeks and drop them here at Tilt'n Diner to support our neighbors facing food insecurity.
We're accepting non-perishable food items for the entire month of August. The NH Food Bank will distribute your food donations to those in need.
Thanks for helping us Do Good!