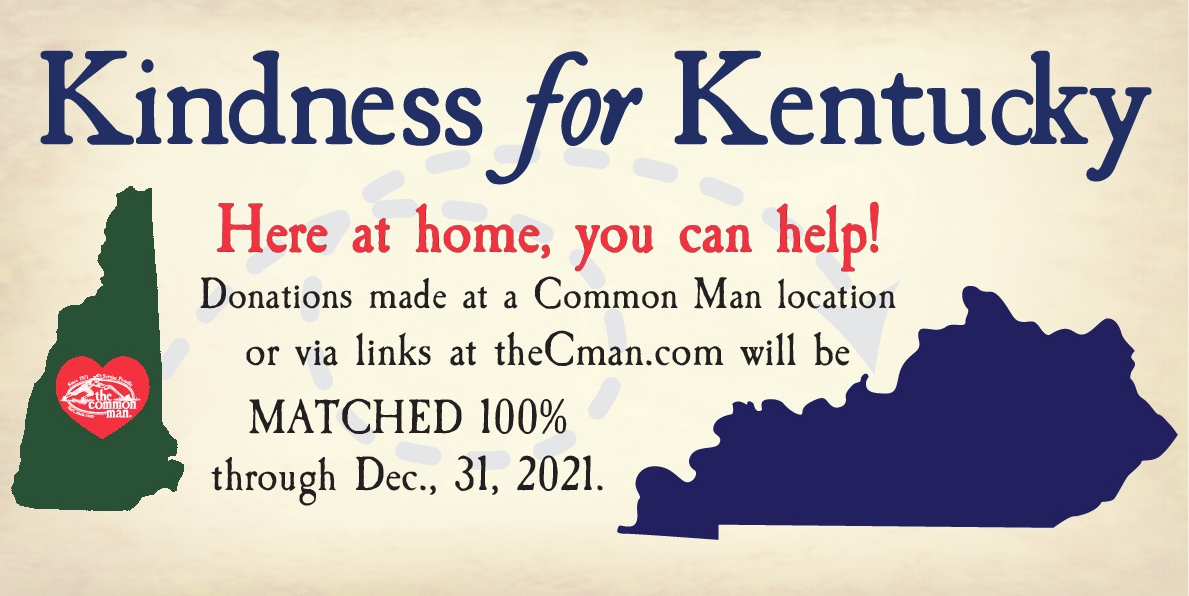 Kindness for Kentucky – Donate to Tornado Relief Efforts
Join The Common Man family in assisting our neighbors in need after devastating tornadoes struck in Kentucky.
Common Man owner Alex Ray and a crew of Granite State volunteers are heading to the area to assist with relief efforts and volunteer with World Central Kitchen, as Alex has done at other disaster sites.
You can help here in New Hampshire, too!
Visit any Common Man family location to make a donation towards tornado relief efforts. Funds raised will benefit World Central Kitchen, American Red Cross and other non-profit agencies and organizations working to provide local assistance in Kentucky.
If you can't make it in, please click here to donate to World Central Kitchen or click here to donate to American Red Cross.
Alex and The Common Man will MATCH your donation 100%, up to a total of $100,000 raised for all charities combined, through December 31.
Thanks for helping us DO GOOD!
_________
Media
12/22/21 New Hampshire Union Leader – Editorial: An Uncommon Man: Alex Ray Makes NH Proud. Read the editorial here.
12/20/21 Watch WMUR-TV:  New Hampshire restaurant owner helping feed tornado victims in Kentucky. View the story here.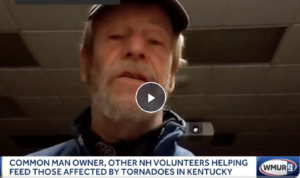 12/20/21 New Hampshire Union Leader: Founder of Common Man Restaurants and friends in Kentucky to provide relief to tornado victims. Read the story here.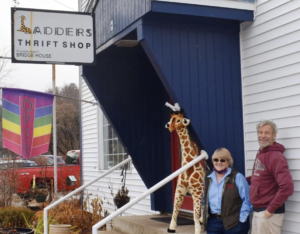 12/17/21 Watch WMUR-TV:  Common Man restaurants owner heading to Kentucky to help with relief efforts.  View the news segment here.