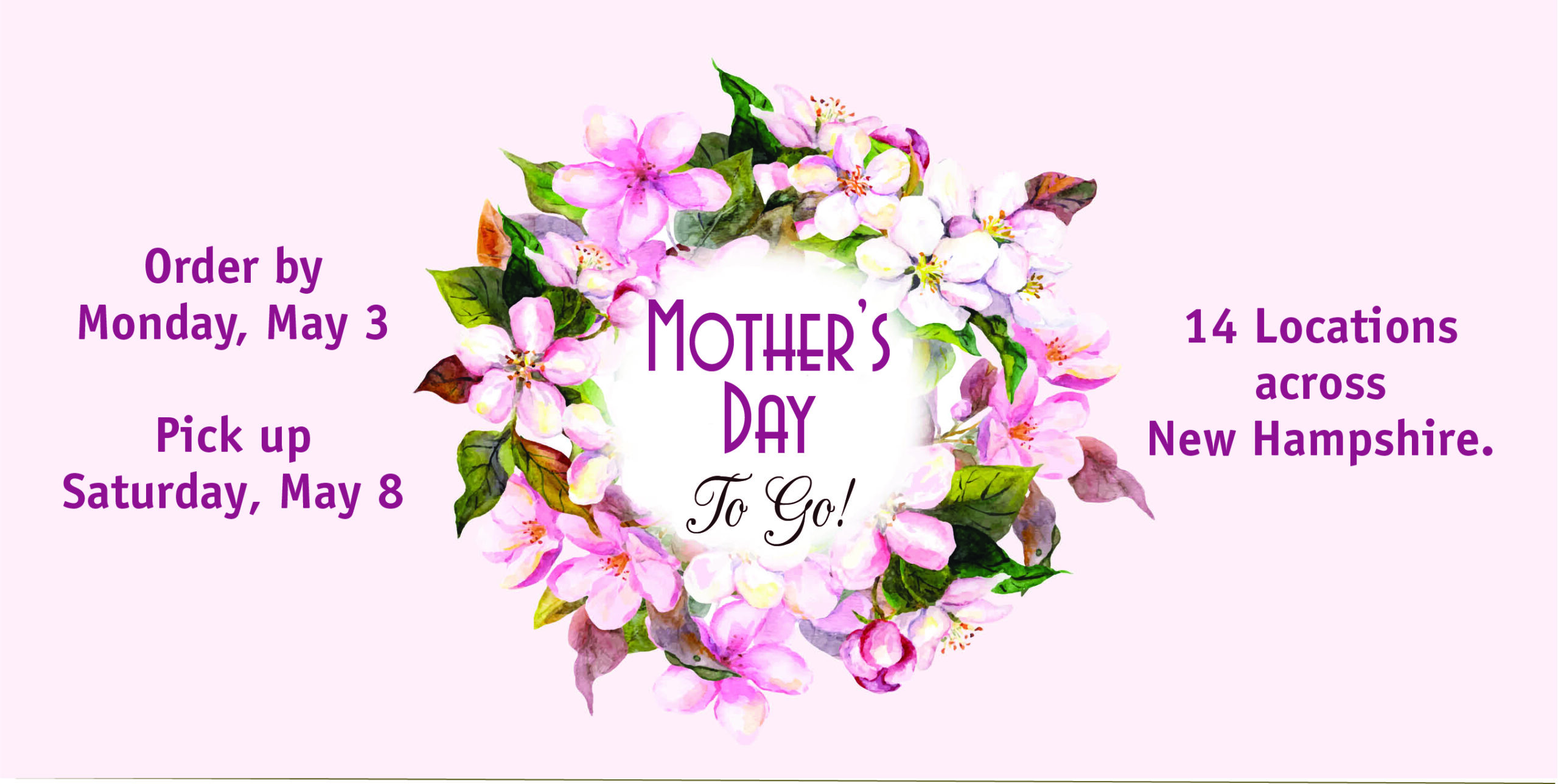 Mother's Day Meal for Four – To Go!
We'll cook, you heat and serve at home!
Meal includes…
Braised Beef Short Ribs | Mashed Potatoes | Pesto Green Beans
Appetizer of Spinach Artichoke Dip | Our Famous Common Man Dip & Crackers
House-Baked Rolls & Blueberry Breakfast Bread | Strawberry Shortcake
Serves Four — 109.95 + tax
À la Carte Side Offering
Common Man's Signature Mac 'n Cheese — 29.95 + tax
Please call the location where you plan to pick up your order (see below). Pick up arrangements will be made when your order is placed.
Orders must be placed by Monday, May 3 and will be ready for pick up on Saturday, May 8.
Reserve your Mother's Day Meal to Go at these participating restaurants:
The Common Man Lincoln…………………………….(603) 745-DINE
Foster's Boiler Room in Plymouth…………………..(603) 536-2764
Italian Farmhouse in Plymouth………………………(603) 536-4536
The Common Man Ashland……………………………(603) 968-7030
Camp in Meredith…………………………………………(603) 279-3003
Lago in Meredith………………………………………….(603) 279-2253
Lakehouse in Meredith…………………………………(603) 279-5221
104 Diner in New Hampton………………………….(603) 744-0120
Tilt'n Diner in Tilton……………………………………(603) 286-2204
The Common Man Concord………………………….(603) 228-DINE
The Common Man Claremont……………………….(603) 542-6171
Airport Diner in Manchester…………………………(603) 623-5040
The Common Man Merrimack………………………(603) 429-DINE
The Common Man Windham………………………..(603) 898-0088