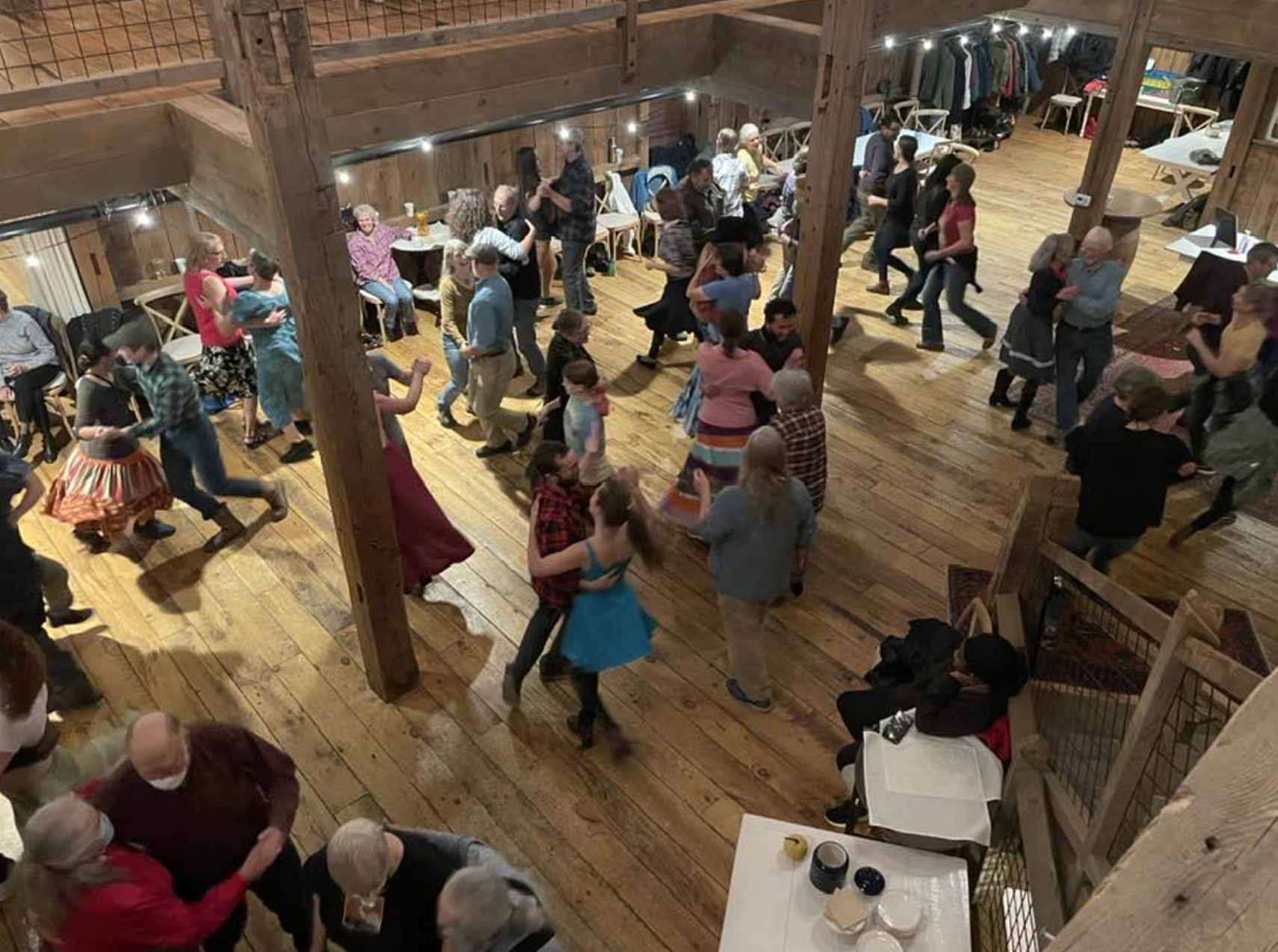 Plymouth Square Dance Community Event at The Barn on the Pemi
Join us for a community square dance event at our Barn on the Pemi in Plymouth, NH!
Live music by fiddler Jordan Tirrell-Wysocki and Sue Hunt on piano, with dance caller David Millstone.
Suggested $15 contribution at the door. 
Complimentary refreshments will be served and a cash bar will be available.
No previous square dance experience necessary, all dances will be taught. Individuals and couples are welcome.
Please bring a clean pair of shoes for dancing. 
Face masks are recommended and will be available.  If you feel unwell or have been around someone who is sick, please stay home.
Doors open at 7:15 p.m. Come have some fun!
Please follow the Plymouth Square Dance Facebook page for updates and weather cancellations. Questions? E-mail howe.gen@gmail.com or call 603-481-0789.
The Barn on the Pemi is located next to the Italian Farmhouse at 341 Daniel Webster Highway, Plymouth, NH. The Barn on the Pemi is a proud member of The Common Man family in New Hampshire.