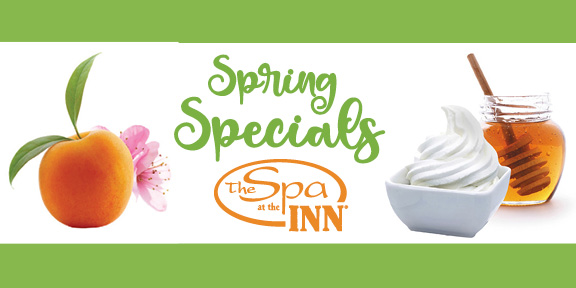 Refreshing Spring Specials at our Spa
Say goodbye to winter-weary skin by booking some of our refreshing spring specials at our Spa at The Common Man Inn in Plymouth, NH. Call to book today! 603-238-2845.
Honey Lavender Parfait Massage
$115 for 60 minutes
$145 for 90 minutes
Scents of magnolia, honey and lavender ease you into relaxation as your tension and stress is massaged away with Honey Magnolia Body Oil. Skin is moisturized and refreshed with an application of Buttermilk Lavender Milk Lotion.
Groovy Greens Nourishing CBD Facial
$105 for 60 minutes
Skin delights in a crisp cleanse made with soothing botanicals and cannabinoid-rich full spectrum Hi-Bio hemp oil, micro kale and green tea extracts. A botanical plantfoliant sloughs away winter-weary skin followed by a vitamin-packed revitalizing mask. Finish with a Hi-Bio hemp oil moisturizing massage and Crow Catcher serum to brighten tired eyes.
Apricot Blossom Pedicure
$55 for 50 minutes
Treat your toes to a spring refresh rich with coconut oil, apricot nectar infusions and shea butter cream to provide deep hydration and relief from inflammation. Finish with the polish of your choice.