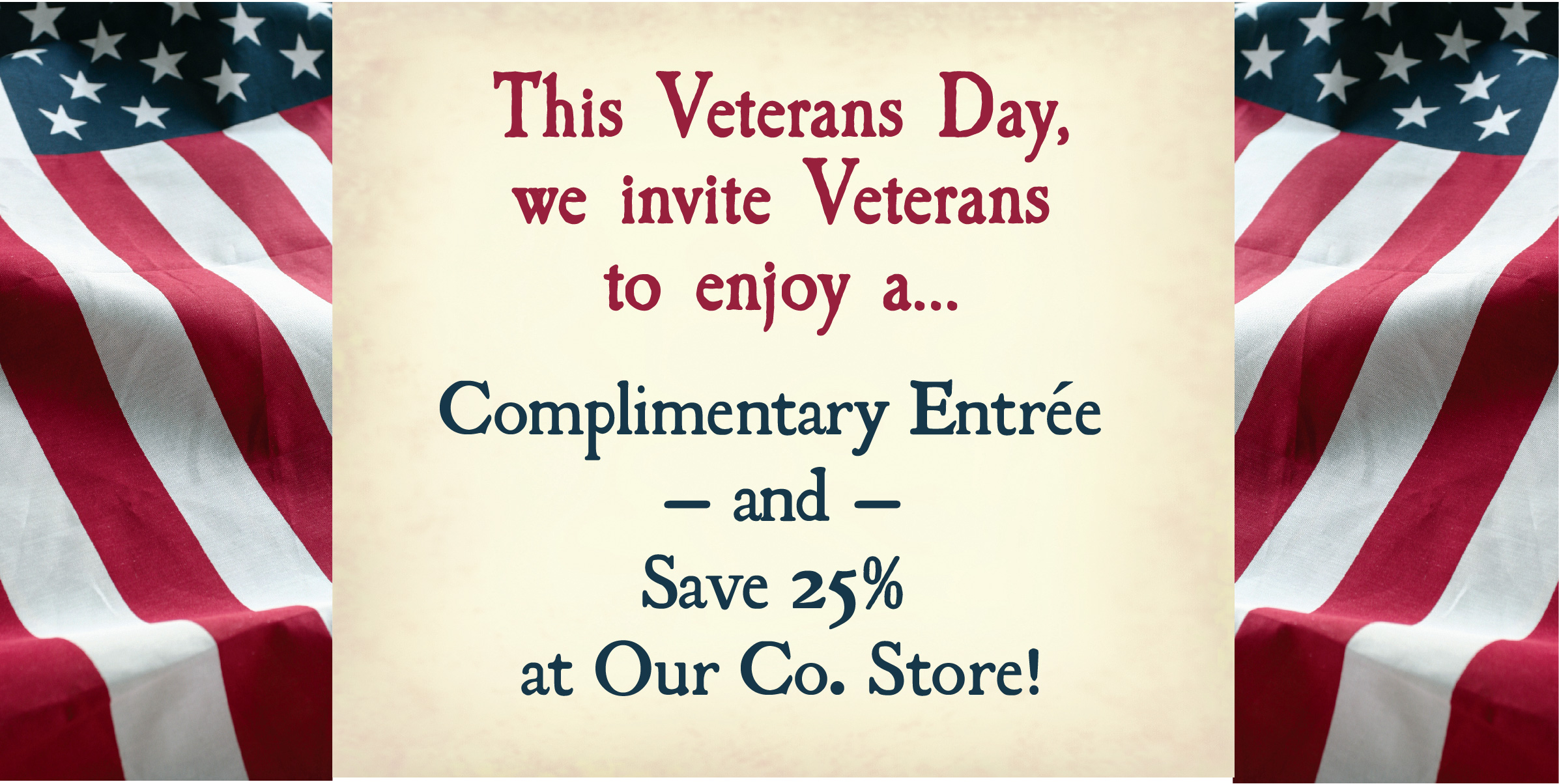 We Salute Our Veterans
To our men & women in the military, both past and present…we support you and appreciate your service! In observance of Veterans Day, all veterans are invited to join us for a complimentary entree at any Common Man family restaurant on Veterans Day, Saturday, November 11.
Complimentary entree is reserved for any veteran who has served our country, or a current member of the armed forces. Please show a valid military I.D.
Plus: Save 25% off your purchases at The Common Man Co. Store in Ashland, NH or online at shop.thecman.com with code VET25.
Please remember that the Common Man Family offers veterans and active military 25%* off of your entrée any time you dine with us, all year long.
Thank you for your service!
All Common Man family locations NH